News
Ruperra / Draethen extension, Cym Hedd Lakes and Tyla Lane
Work is progressing well on all new connections, further details are provided below. All new routes have now been incorporated into the main map shown on the home page of www.myfi.wales where you can see where work has been completed, is being carried out and also which connections are now live.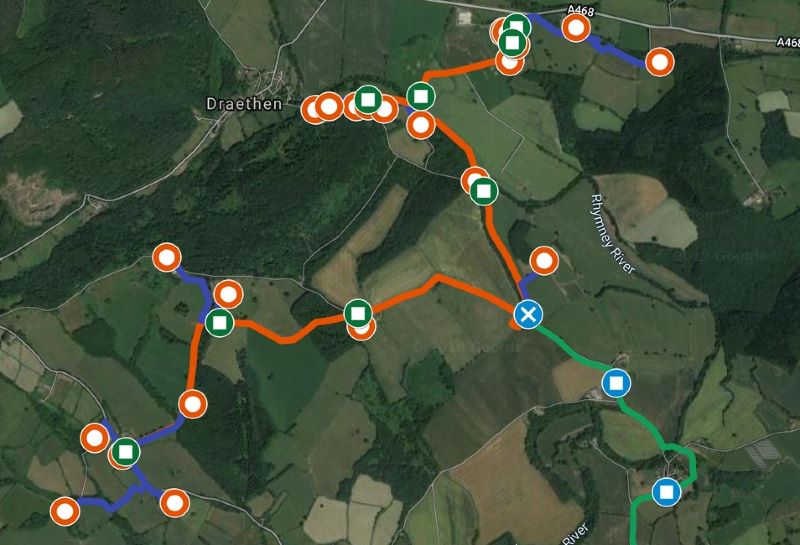 Draethen Update
Work is steadily progressing with Chris and David Walford trenching their way across the fields that are presently accessible. These fields are grass fields and they either have cattle in them or are cut for silage. After trenching, laying the ducts and backfilling, they are using a stone burying machine, reseeding and rolling to restore the land to as near previous condition as possible.
Our trenching work to connect the 8 properties on the road to Draethen is complete with Gwernleyshon Farm already connected and working.
Technically we are able to connect all these properties (albeit with a temporary link as we cannot access the land the other side of the river yet) but the householders still need to complete their mini trenches on their property to enable the ducting to be bought up to their external walls. Once these are ready we will fit the fibre termination units and routers and make the final connections to connect them.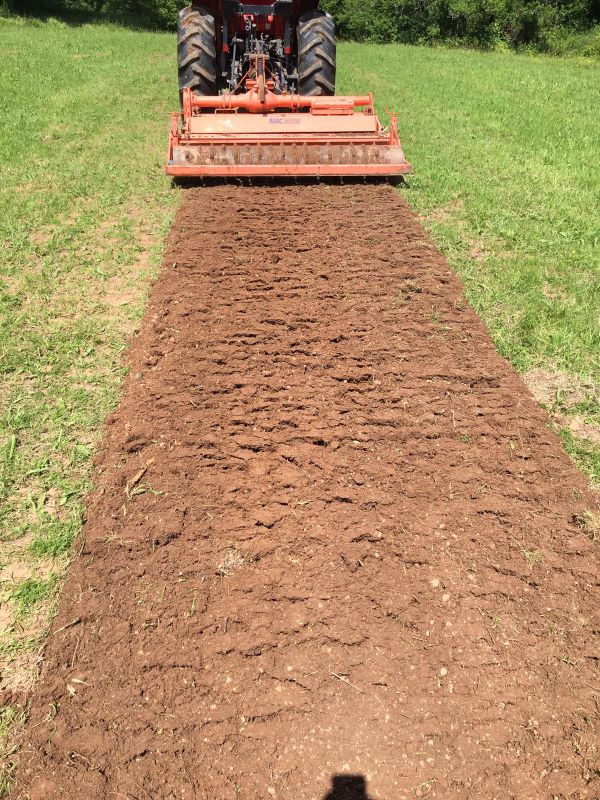 Fibre Blowing
Dave Schofield, Gareth Davies and Jim Dunk have been busy blowing the 72 Fibre from Bridgefied to Ruperra House Chambers, along with the twin fibres to all other properties where duct has been laid.
Splice Bullets, Chambers and Splicing
Carina Dunk has spliced 24 patch leads at the Hub, ready for the connections to be plugged in, and working back along the route has spliced 24 "through" splices at both Cae Gwynn and Bridgefield Chambers. In the Ruperra House Chamber, she has installed the Splice Bullet and as previously reported connected Howell and Rosemary at Gwernleyshon Farm.
Work will continue over the coming weeks and we will keep you all updated with the progress.
Ruperra Update
Chris and David have been making excellent progress and have trenched all the way from Ruperra house to Ruperra Home Farm.
Access chambers have been installed at both locations and duct laid up to Ruperra Home Farm ready for connection which should be in the next week or so.
They will continue trenching this week towards Ruperra Castle and continue on this route complete.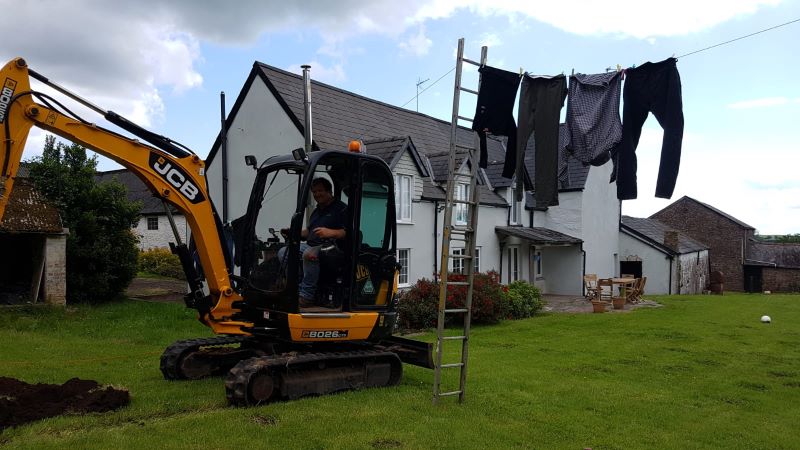 Cwmm Hedd Lakes / Tyla Farm Upate
There are 5 properties at Cwm Hedd Lakes and 2 at Tyla Farm, which will be connected soon.
This work should be comparatively easy as they are nearer network chambers that are currently within their area.
Date of Next Meeting
The date of the next meeting is 22nd August 2019. Everyone is welcome to come along and ask any questions that you may have and to hear the progress reports.