News
Merry Christmas 2018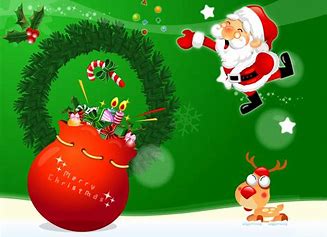 As 2018 comes to an end, it is interesting to reflect on the past years' events. And what a fantastic year 2018 has been for the community.

This time last year the installation of a 1Gbps fibre network was in its early planning stages, we did not realise at the time what the following twelve months had in store for us all !
With enthusiasm, excitement and determination we all got on with the project, breaking ground on February 21st with the first trenches dug. Then in March came the so called "Beast from the East" Volunteers pitched in from all round the community helping to lay miles of duct, blowing fibres, digging chambers, fitting out the Hub, or container a it was referred to in the early days, installing splice bullets, splicing fitting fibre entry units and ultimately installing routers to connect to the 1Gbps FttP Broadband.
Somehow in that time we managed to get a submission put together for the EU Commission Broadband Awards 2018 and were notified in early November that we were a finalist ~ That was exciting news. ! We were then highly delighted when we were announced as the winners of the category "Innovative Models of Finance, Business and Investment" ! That really was the icing on the cake ! A magnificent accolade for the Michaleston-y-Fedw Internet CIC project and a credit to everyone involved.
During the past twelve months we have appeared in local, national and international newspapers and have been interviewed for TV and radio. Michaelston-y-Fedw is well and truly on the map !
To date we have 188 connections, which, when you consider in the early months we had just 70 properties with residents who were very keen to see this happen, then the final total is amazing. Thankfully a lot more people came on board when they saw that this was really happening and are benefitting from a ultrafast broadband connection. And we still have additional properties to connect in the early spring when the weather picks up.
2018 has been an incredible year which has seen the community come together, people getting to know their neighbours and others getting to know everyone who lives in the community. We will all have to work hard to see that this continues and see what projects we can come up with in the future that will benefit the whole community.
All in all 2018 has been hard work and time consuming, but great fun with exciting outcomes. We have the fastest broadband speeds in the UK and we have built it ourselves without commercial operators. Truly amazing.!
As we approach the end of 2018, I am sure everyone is having a wel deserved break and looking forward to 2019 and the prospects that it will bring.


Merry Christmas
&
A Happy New Year To You All